Colour of the year 2016 & OPI New Orleans summer 2016 collection
It has been a while, since our last post, but for all good reasons. Our lovely clients are keeping us busy and we couldn't be happier about that! This post is long overdue, as New Orleans collection by OPI came out in February. Saying that, the weather hasn't been inviting to try too many summer colours just yet. So maybe the timing is just right after all.
Before we go into the review and swatches of New Orleans collection, we want to share with you the Pantone colour of the year 2016. Pantone is the world-renowned authority on colour, provider of colour systems and accurate communication of colour across a variety of industries. "Pantone introduces two shades, Rose Quartz and Serenity as the Pantone Colour of the Year 2016. Rose Quartz is a persuasive yet gentle tone that conveys compassion and a sense of composure. Serenity is weightless and airy, like the expanse of the blue sky above us, bringing feelings of respite and relaxation even in turbulent times." – quote taken from http://www.pantone.com/color-of-the-year-2016
This is a picture from their website www.pantone.com if you would like to find out more about it.
As you can see the pale baby pink is still holding its strong position. The closest colour in New Orleans collection is Let me bayou a drink.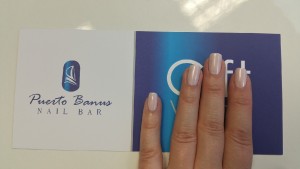 We want to point out, this colour is noticeably different, if you compare with its Gelcolor version. They are both very pretty, but they are not the same. Nail polish version is more nude, close to white, with slight shimmer. Gelcolor version has a stronger pink undertone, it has a slight metallic look.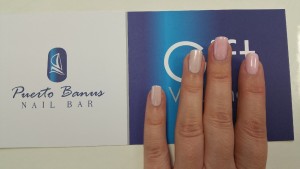 ---
The rest of the colours are matching perfectly though, and the next one is Show us your tips.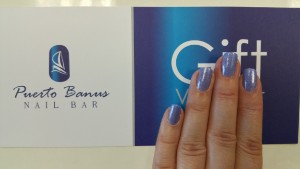 This colour is close to Pantone Serenity, but OPI decided to jazz it up a little bit, by adding some glitter. This colour is definitely a hit in our salon, it's the most popular colour of the New Orleans collection.
---
Next one is called Spare me a French quarter? This is a beautiful creamy raspberry colour. It is also very popular, especially at this time of the year. It looks pretty with most skin types, especially pale ones, which is great cause most of us haven't seen sun for way too long!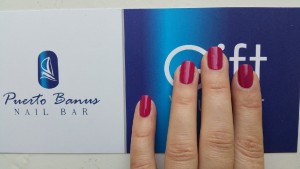 Here it is compared with Tinted love by CND
Here it is next to Heart and Seoul by Cuccio
---
Moving on to I manicure for beads. This is a luscious creamy purple colour. It is a warm purple with pink undertone.
Here it is compared with Spare me a French quarter.
Here it is next to Argentinian aubergine by Cuccio.
Here it is next to Purple palazzo pants from Venice collection 2015.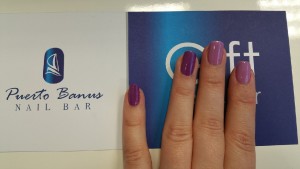 ---
Next one is Humidi-tea. It is a lovely nude shimmer.
Here it is next to Great opera-tunity from Venice collection 2015.
---
The next colour is called Got myself into a Jam-balaya. This colour is calling for summer holidays. It is an amazing bright pinky peach colour.
If you are not into neon colours, but like something close, it is the colour for you.
Here we have it compared with neon shades by Gelaze – Neon & on & on and Thistle do nicely.
---
Suzi nails New Orleans is the next colour. It is a light pink, but also very bright – perfect for summer.
Here it is compared with Kiss me I'm Brazilian from 2014 Brazil collection by OPI.
Here it is compared with Suzi shops & island hops from 2015 Hawaii collection by OPI.
Here it is next to Look at my bow from Hello Kitty collection by OPI.
It is quite close to Gotcha by CND Shellac and Vinylux.
---
The last colour that we have picked up from New Orleans collection is called Rich girls & po-boys. This is a creamy china blue. It is also an amazing shade for summer time. Let's just hope summer will come to Ireland this year!